"DJ Scott is the difference between having a good time vs having the best night of your life" (Lavette+Gary Cole)
"Wow! Having DJ Scott at our wedding was amazing. I was unsure if our families would dance, but he got everyone on the dance floor dancing and everyone had SO much fun. Even though we had a wedding planner, Scott was doing everything for us! Scott listened to our needs and met them" (Anna + Chase Givens)
DJ Scott was named as one of the top 12 DJs in the nation, in a competition with over 3,000 of the best DJs!
Interactive DJ, MC &/or trivia game show for weddings, work parties, holiday parties and other special events in the area of Kitsap, Tacoma, Seattle & beyond
Hi, I am DJ Scott Fijolek. (Pictured above carrying my wife) A little about me, I am married to my beautiful wife Jacquelyn, and have two sons. I've been a Wedding DJ / MC, special event disc jockey, interactive DJ & trivia game show host for over 25 years. I perform at weddings, corporate events, holiday parties & other special events that are looking to hire a high quality DJ Service. I provide "family-friendly" entertainment for "all" ages and I offer my clients a 100% money back satisfaction guarantee! I also can help you with finding a party planner, wedding planner, event coordinator, event management team or an event planning firm. I have provided disc jockey entertainment for companies such as Microsoft, Nascar, WWE, The Navy, AMC Movie Theaters, American Cancer Society, Boy Scouts Of America, Qdoba and many more. My service area includes: Kitsap, Puget Sound, West Sound, Bremerton, Silverdale, Poulsbo, Port Gamble, Port Orchard, Olympia, Seattle, Puyallup, Gig Harbor, Tacoma, Bellevue, Renton, Kent, Federal Way, Washington & beyond. . .way beyond!

All Wedding DJs basically
do the same thing . . . Right?
(Tap Here)
No. There are 4 COMPLETELY different
types of wedding DJs now. Ones that
"just play music", and ones that do
A Lot more to make your wedding a success
Schedule a meeting with us to learn more.
If you are looking to add even more "Pizazz", we offer the following (Uplighting, Confetti, "Your name in lights",  Glowing party motivators and more)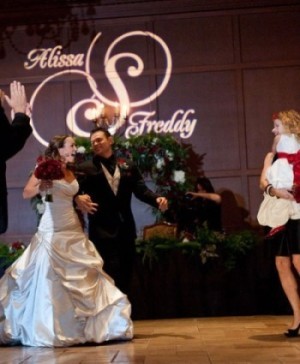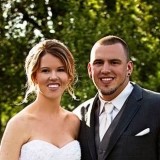 "DJ Scott is the difference between having a good time vs having the best night of your life" "DJ Scott had a phenomenal light show that really set the tone to create a dancing mood"…"I was very stressed and I'm OCD but DJ Scott helped to calm me" (Lavette + Gary Cole)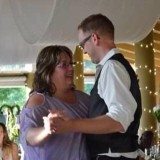 "That was a wedding that all of us will remember for the rest of our lives because you were on top of everything all night. Thank you for a GREAT night of entertainment!!" (Shannon Kerr – Mother of the Groom)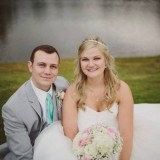 "My husband kept saying that his family doesn't like to dance so don't expect too many people on the dancefloor. When our day came, my husbands whole family was on the dance floor all night and kept telling us how much fun they had" (Lindsey + Riley Crow)
"DJ Scott, you made all of our wedding wishes come true" "There was never a dulll moment at our wedding" "Picking you was the best decision we made for our wedding" (Ellie Morton + Justin Morton)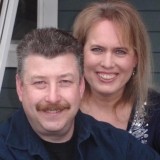 "All night the dance floor was filled with guests of all ages"…"Because of Scott, not only did the wedding run smoothly but perfectly"…"I have attended more wedding than I can count, and DJ Scott is BY FAR the best!" (Kimberly Fisk – Mother of the bride)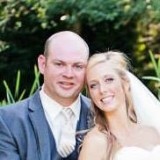 "Scott kept everything flowing smoothly from the ceremony to the last dance"…"My guests loved how he taught dances"…"From my 1st visit with Scott, I knew he was dedicated to his clients" (McKenzie + Justin Borchers)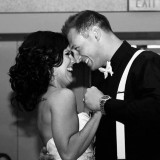 "DJ Scott was truly amazing. He made our wedding. Everything was perfect from beginning to end. He had everything under control and helped keep me calm. Thank you DJ Scott!" (Kira + Eddie Wambolt)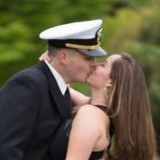 "Dj Scott DEFINITELY made our wedding "Over The Top". His attention to details, and the ability to read the audience helped the whole wedding flow smoothly! Scott made sure the ceremony was flawless"…"He especially went above an beyond and made our wedding stress-free" (Marni + Brad Otremba)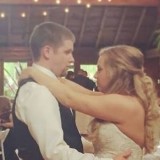 "DJ Scott tailors the night to your needs and your wants"…"Scott got two families of "non-dancers" to dance and everyone had a wonderful time. We had plenty of people coming up to us saying how amazing he was" (Ryan + Sarah Cherwien)
"We highly recommend Dj Scott! He kept everyone entertained the entire time and was very Interactive" (Holiday Party: Jesse & Louis, The Navy – USS Maine)
"With 3,000 teens at our party, DJ Scott did a great job keeping all of them involved & having fun." (Mark Middleton – Party At The Pier)
More reviews from our past clients
"DJ Scott was amazing to work with start to finish. Friendly, professional, and fun and his prices are great, too! He helped set the perfect, magical mood for our wedding day. He understood our vision for the day and helped us pull off the best day of our lives!" (Emily Sharp)
"Quite Simply: DJ Scott is The Best! I have attended more weddings than I can count and heard A Lot of DJs. DJ Scott is in a class all by himself. Because of him, my daughter & son-in-law's wedding not only ran smoothly but perfectly. Scott knows the exact songs to play at all the right times. All night the dance floor was filled with guests of all ages! (Kimberly Fisk)
"As a bride, I was VERY thankful to how Scott came in & ran the show. It was such a relieve to not have to worry about anything that day. Roger & I enjoyed your positive enthusiastic energy!! Thank you again! (Brittany + Roger Corrine)